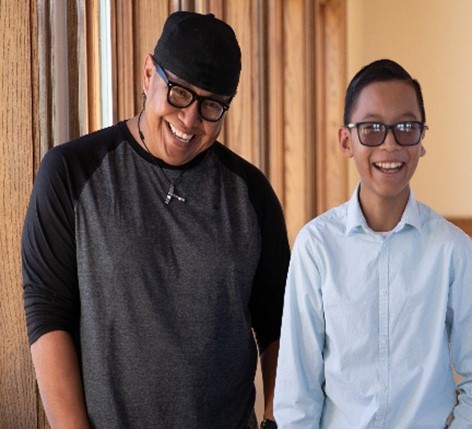 July 2021- The Roy A. Hunt Foundation shares the vision that mentoring is essential in empowering Palm Beach and Martin County kids to reach their brightest future. The foundation has expanded its partnership with Big Brother Big Sisters during their June meeting to reach a special population of kids who are coping with the trauma of parental incarceration. The kids are often in need of additional support and guidance brought about by this adverse childhood experience. In Palm Beach and Martin Counties, approximately 25% of Big Brothers Big Sisters families have an incarceration history or have a family member currently incarcerated. According to the "National Resource Center on Children and Families of the Incarcerated," in 2014 there were more than 2.7 million children in the U.S. with an incarcerated parent and approximately ten million children who had experienced parental incarceration. Furthermore, approximately half of the children were under the age of ten years old, and many witnessed their parents' arrest leading to the child suffering from post-traumatic stress disorder after the event.
Our sincere thanks to the Roy A. Hunt Foundation and Andrew Hunt for awarding funds to Big Brothers Big Sisters of Palm Beach and Martin Counties to expand the services of this vital initiative by sixty-three percent for local children and youth. Andrew and Robin Hunt are very active in the Martin County community. Andrew Hunt is an alumni member of the Board of Governors for Big Brothers Big Sisters of Palm Beach and Martin Counties. Because of this commitment from the Roy A. Hunt Foundation local kids will graduate with a plan for their future and a mentor for a lifetime.

More about the Foundation
Since its inception, the foundation's mission has been to support organizations that strive to improve the quality of life through proposals invited by the trustees and through the Foundation's four main special initiatives. The Roy A. Hunt Foundation values the quality work of its partner organizations, strives to make an impact in many facets of the community – from building stronger networks for healthy, thriving neighborhoods to working toward a greener, cleaner environment – and believes in the importance of strong leadership, community-driven partnerships, and innovative ideas.