Every child is born with endless potential
However, not every child can harness it, Big Brothers Big Sisters of Palm Beach and Martin Counties does, and we are committed to unlocking that potential and defending it. At Big Brothers Big Sisters of Palm Beach and Martin Counties, we are committed to unlocking a child's potential and protecting it. For more than 35 years, BBBS has matched youth (Littles) in our community with committed adult mentors (Bigs). With support from BBBS of Palm Beach and Martin Counties, our Matches have helped transform the lives of thousands of children and teens in our community. The Littles we serve come from a variety of diverse backgrounds and households, but they will all benefit from an additional positive adult role model to nurture their growth. A study conducted by industry leader Civic Enterprises for Big Brothers Big Sisters of America showed overwhelmingly that children in our mentor programs:
Feel better about themselves and more confident overall
Steer clear of drugs and alcohol
Do better in school 
Get along better with their family and friends
Step 1
Tell us about your Child
First, you'll complete our online child enrollment form so we can learn about your child.
Step 2
Complete Orientation & Interview
We'll complete this with both you and your child and our Match Specialist. This is where you can share preferences about the type of Big you think will be the best fit.
Step 3
Meet Your Match
After the interview our professionally trained staff will assess your child and suggest a Big, taking your preferences into account.
Step 4
Ongoing Support
Once you agree to the match, your Match Support Specialist will is always there to provide resources and support.
We View Our Families As Partners
As a parent, you see your child's potential better than anyone. By allowing them to participate in a Big Brothers Big Sister youth mentoring program, you're starting them down a path to an even brighter, more promising future. So, it should come as no surprise that we need the parents and guardians of Littles to be involved every step of the way.
Approving activities and outings for your child and their Big (mentor)
Asking your child questions about those outings, and sharing what you learn with the agency staff
Reporting your child's progress and milestones to the agency on a regular basis (We will contact you, but we welcome your feedback any time)
Participating in training on child safety offered by Big Brothers Big Sisters staff and communicating with your child about the training he or she receives.

Starting with the initial and best possible match between Little and Big is critical to growth and development. Big Brothers Big Sisters provides child safety tips to you and your child, and we welcome your questions and feedback. Throughout the life of the match, our professional staff will be in ongoing communication with you, your child, and your child's Big. It's the best way to build a safe and strong relationship that will have the most significant impact on your child's future success. Before we begin the matching process, we thoroughly screen potential Bigs. You'll also approve the selection of Big Brother or Big Sister.
Once you meet your child's Big, you will be free to move forward with the mentoring relationship. For community-based mentoring means making plans with your child's Big to meet in the community. You will approve every activity that your child does with their mentor. For site-based mentoring or School to Work, your child's Big will either go to your child's school or regularly interact virtually via the online platform.
Your Match Support Specialist will provide ongoing support to ensure the relationship continues positively; these contacts are done mostly by phone or in person. When talking to your Match Specialist, feel free to share your child's successes! To best assist you, it is essential to voice any concerns you have, no matter how small. Our trained support team will make recommendations to address any issues and take action if necessary. Open communication allows for a lasting, fun, and impactful relationship between you, your child, and your child's Big.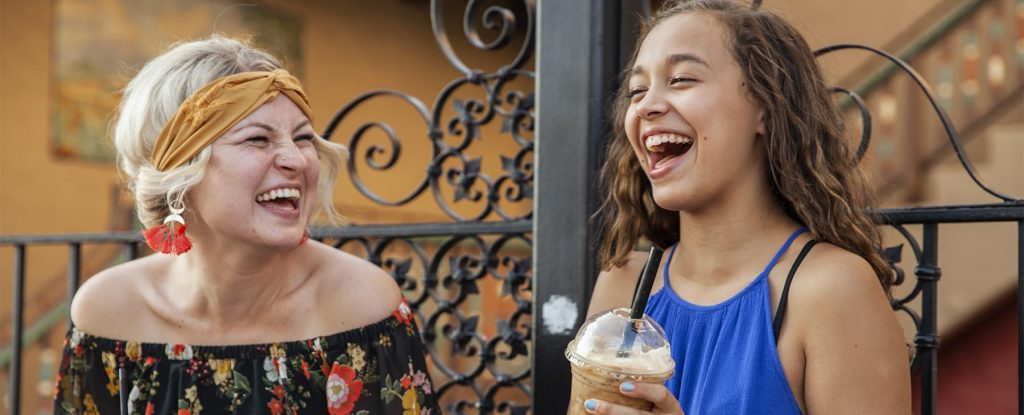 Frequently Asked Questions
What kinds of things do Bigs and Littles do together?
In the Community Based program, Bigs and Littles do normal, everyday activities that ultimately build friendships and change lives! Going out for ice cream, going to a baseball game, cooking a meal, visiting a museum – the Big and Little can decide what they want to do together! In the Site-Based and School to Work program, fun and engaging activities are led and planned by the Program Coordinator.
How do you match a Big with a Little?
We conduct in-depth interviews with the Bigs, Littles, and parents/guardians enrolling in our program so we can get to know all parties and can make the best match! We make matches based on common interests, personalities, preferences, and geography.
When would my child meet their Big?
In the Community-Based Program, it's up to your family's and the Big's schedule, but most matches meet on the weekends. Bigs and Littles in the Site-Based and School to Work Program generally meet after school virtually.
What is the minimum time commitment to be a Little?
Littles and their parent/guardian must be willing to commit to being matched with a Big for at least one year and meet with their Big two to four times per month.
What outcome areas will the Big focus on with my child?
Bigs and Littles set goals around three outcome areas: Educational Achievement (improving attitudes about school, improving grades, addressing truancy, discussing career aspirations, etc.), Avoidance of Risky Behavior (peer pressure, drug and alcohol use, gangs, making healthy choices), and Socio-Emotional Competency (developing healthy peer relationships, self-confidence, etc.).
What kind of background checks do you do?
All volunteers and employees are subject to background checks that include obtaining references from people who know them well. Also, we conduct a National Criminal Background Check (recurs twice a month), Federal Background Check, DCFS Child Abuse/Neglect, Public Domain Search, Motor Vehicle Check, and fingerprinting.
Is there a cost for the program?
No. This is a free program for families.
How old are the Littles in the program?
The Community Based program generally matches youth between 7 and 14 years old. Once matched, youth can remain in the program until 18 years old.