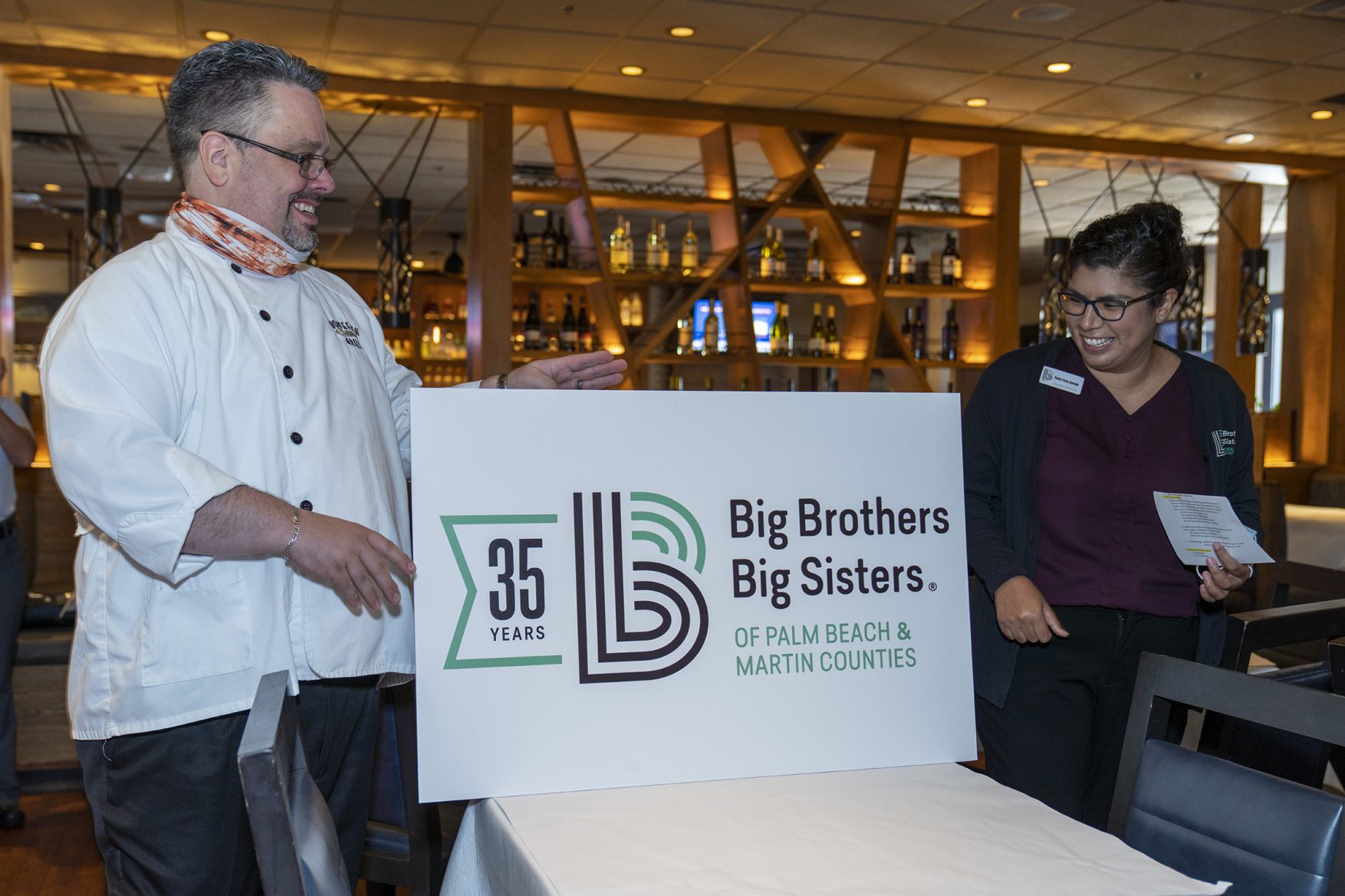 As National Mentoring Month comes to close, Big Brothers Big Sisters of Palm Beach and Martin Counties was thrilled to celebrate volunteerism at the Awards Luncheon, proudly sponsored by Bonefish Grill- Stuart. Each year hundreds of volunteers give their time in support of the mission to empower youth. April is also a special month as the agency celebrates its 35th year anniversary of serving the community. Luncheon guests enjoyed exemplary service, food, presentations from "Littles", parents and award winners. The Community and Big & Little of the Year Awards go to:
Raising A Child Award: Josh Folds
Josh has volunteered with Big Brothers Big Sisters for the past 17 years and is currently a Board Trustee. His expertise helped the agency build a solid foundation for growth, gain visibility in the community and flourish during the pandemic. Josh is a 20+ year Banking Executive who is currently leading Small Business, Business Banking, Merchant Services and SBA for First Horizon Bank. Josh is very active in the South Florida community. He also serves on the board of the SOS Children's Village. Josh has also been a youth football and basketball coach for the last 15 years and currently coaches a nationally ranked 8th grade travel basketball team.
Raising Children Award: Schmidt Family Foundation
Big Brothers Big Sisters has served Martin County since 1986 and began serving the Palm Beach County community in 2010. The Schmidt Family Foundation was one of the first organizations to jump in to lend their support. Ten years later, the Schmidt Family Foundation still considers youth empowerment an important part of its mission to helping people help themselves. Programs that enrich the community, help people and promote excellence are a key focus. The Foundation seeks to be responsive to programs that will nurture and strengthen the community. Founded in 1986, the Schmidt Family Foundation provides funding to local organizations as a way to give back to the community which Charles E. and Dorothy F. Schmidt were a part of for so many years. Because of their support, Big Brothers Big Sisters served thousands of youth to date, including 578 in 2020.
The "Bigs" & "Littles" of the Year: 2020
Big Brother of the Year: Lawrence Howell & Little Brothers Zakai and Zamir
Big Sister of the Year: Jessica Grassi & Little Sister Cynteria
Teen Big of the Year: Emily Osborn & Little Sister Janiya
Volunteer of the Year: John Sedwitz & Little Brother Erick
The "Bigs" & "Littles" of the Year: 2021
Big Brother of the Year: Robert Jones & Little Brother Shayn
Big Sister of the Year: Carolyn Cuesta & Little Sister Rosa
Teen Big of the Year: Mattison Wiggins & Little Sister Arianna
Volunteer of the Year: Dr. Timothy Steigenga