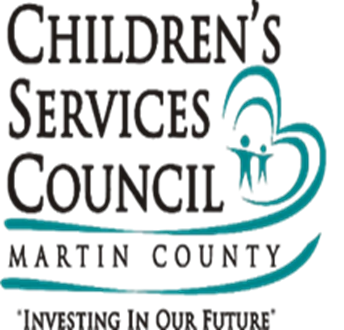 For twenty years Children's Services Council of Martin County has funded quality mentoring for local kids through the Big Brothers Big Sisters programs. The Children's Services Council of Martin County has provided the resources for hundreds of kids to take part in the "Start Something" and "School to Work" mentoring programs.
"Start Something" program is community-based mentoring that pairs kids with a caring adult who provides friendship and positive experiences to support children and youth in learning and developing new skills for a brighter future.
"School to Work" is a unique mentoring program that integrates one-to-one mentoring, career exploration, and life skills development to inspire high school-aged youth to set goals and make plans for their future beyond school.
Each program is proudly supported by the Children's Services Council of Martin County who believes in community investment for local youth. Big Brothers Big Sisters mentoring programs encourage academic engagement, positive lifestyle choices, and introduce Martin County kids to caring adults from diverse backgrounds. Because of this ongoing support, local kids are reaching their brightest potential.
About Children's Services Council
The Children's Services Council of Martin County is an Independent Special Taxing District created by ordinance by the Martin County Board of County Commissioners in June 1988. The voters of Martin County approved taxing authority by referendum on November 1988 by 62 percent, and on November 4, 2014, voters reauthorized this by nearly 77%.
The Mission of the Children's Services Council of Martin County is to enhance the lives of the children of Martin County and to enable them to attain their full potential.
Learn more at http://www.cscmc.org/index.html