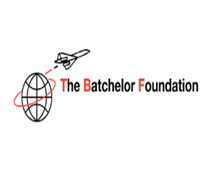 The Batchelor Foundation supports
Essential Mentoring Programs for Local Kids!
September 2021- The Batchelor Foundation shares the vision that mentoring is essential in empowering Palm Beach and Martin County kids to reach their brightest future. The foundation has partnered with Big Brother Big Sisters of Palm Beach and Martin Counties for more than a decade supporting local kids.
According to the latest Palm Beach County Needs Assessment and the Palm Beach County School District the local need for mentoring is great. Both entities cited mentoring as a critical tactic to assist kids in academic success and personal well-being. Additionally, The Palm Beach School District Behavioral Health Department cites half of the 180,000 youth in Palm Beach County Schools stated they did not have a good home life and 15% felt alone. Martin County youth are experiencing similar issues. According to the Florida Substance Abuse Survey, 22% of Martin County middle and high school-aged youth reported feeling like a failure, and 37% reported at times they felt they were "no good at all" (2018). In the same report, Martin County kids reported trying drugs at higher levels than the state average. Mentoring provides our local kids with the additional support they are telling us they need.
Our sincere thanks to The Batchelor Foundation for their longtime commitment to Big Brothers Big Sisters of Palm Beach and Martin Counties that continues to empower kids to stay on track to graduate with a plan for their future and a mentor for their lifetime. Because The Batchelor Foundation places its highest priority on nonprofits located in South Florida, children and youth will continue to receive the vital support of their Big Brother Big Sister mentor.
More about the Foundation
The Batchelor Foundation was established in 1990 by its founder and sole benefactor George E. Batchelor, visionary aviator, business entrepreneur, and philanthropist. With the mission to provide philanthropic support to organizations that focus on promoting the good health, education, and well-being of children. These values provide the commitment needed to give children and youth new opportunities that help them reach their brightest potential. For more information please go to https://tbfinc.org/