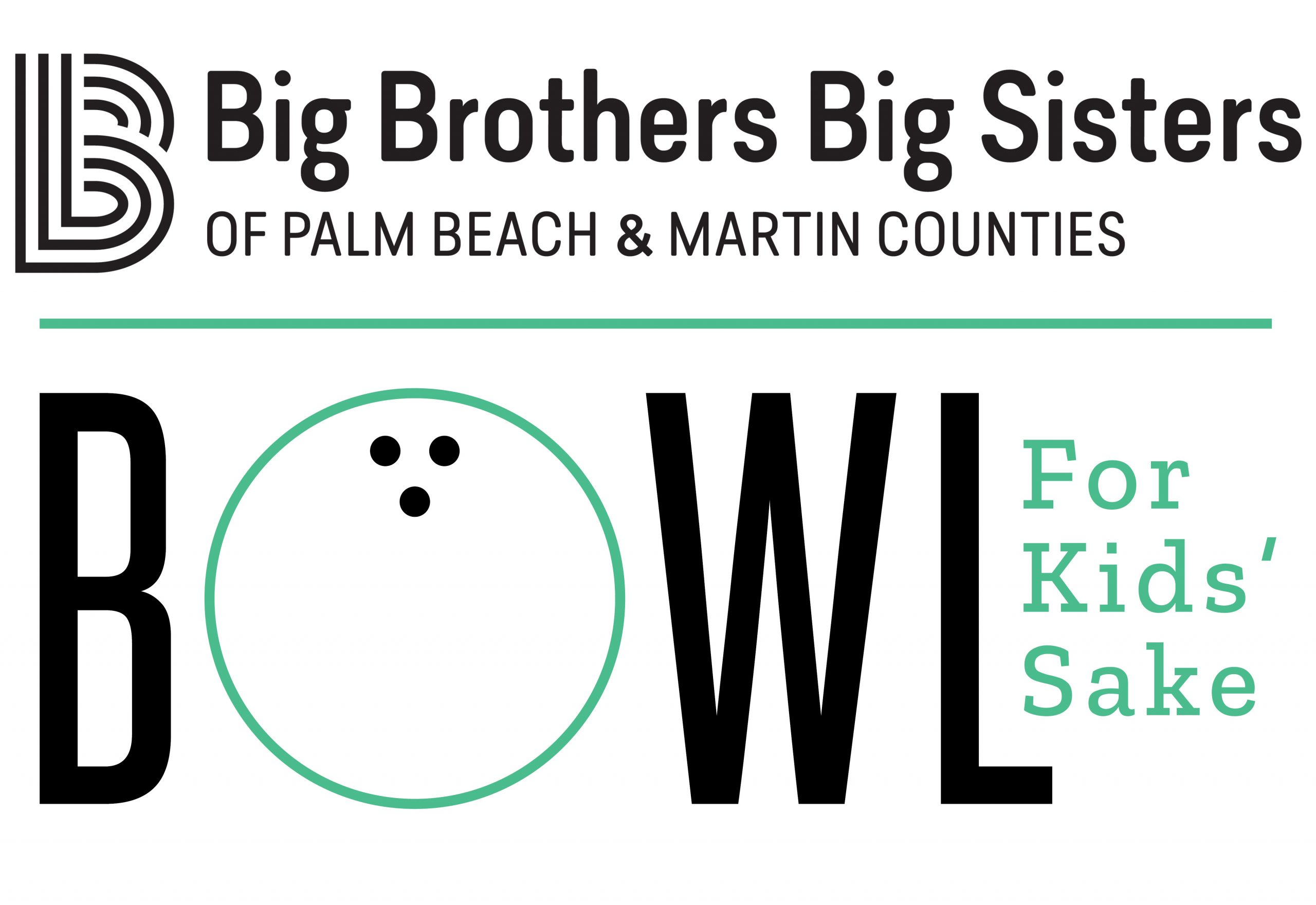 Bowl for Kids' Sake
Saturday June 3rd, 2023
Greenacres Bowl from 1-3pm
Bowl for Kids' Sake is Big Brothers Big Sisters' signature fundraiser. Every year, half a million people across America come together to have fun and raise money to support Big Brothers Big Sisters. It is the fun and easy way for individuals and companies to make an impact in our community.
2023 Bowl for Kids' Sake Event Details
How do I get started? FAQ
 Bowl for Kids' Sake is a fun and easy way to positively impact a child's life. Just follow the simple steps below:
Start a team. Teams are formed with five members. Consider creating a team with family, friends, fraternity brothers, sorority sisters, or co-workers.
Start to fundraise or donate. Most bowlers raise about $100, but some people raise over $1,000. What impact do you want to have?
Proceeds raised by bowlers go directly towards supporting children served by Big Brothers Big Sisters of Palm Beach and Martin Counties. 
Start bowling. After you have secured your donations, it's time to have fun! You'll receive two hours of bowling (shoe and ball rental included!), pizza, soft drinks, an

official BBBS T-shirt,

and chances to win prizes! 
So what are you waiting for? Start your team today! Partnering with Big Brothers Big Sisters through Bowl for Kids' Sake makes a positive, long-lasting impact on children in your community. Our mentoring works. It works to help broaden children's perspectives and help them learn how to make good choices. It starts a child on the path to fulfilling their potential and succeeding in school and life.
Event Location and Time
June 3rd, 1-3pm at Greenacres Bowl
Fees
No Fees for registration. We ask each bowler to raise $100 per bowler ($35 minimum). That's just $25 from 4 friends, or $10 from 10 friends!
Win Big
Prizes awarded for: The most spirited team, the most donations raised on a team, and more!
Look out for our fun games throughout our event. Try them, and you may strike it and win a prize.
THE MORE YOU RAISE, THE MORE LOCAL GIFT CERTIFICATES YOU EARN!
Level one: $100 – $199 (receive $20 in gift certificates)
Level two: $200 – $499 (receive $40 gift certificates)
Level three: $500 – $999 (receive $60 gift certificates & BBBS Swag)
Level four: $1,000+ (receive $80 gift certificates & BBBS Swag)