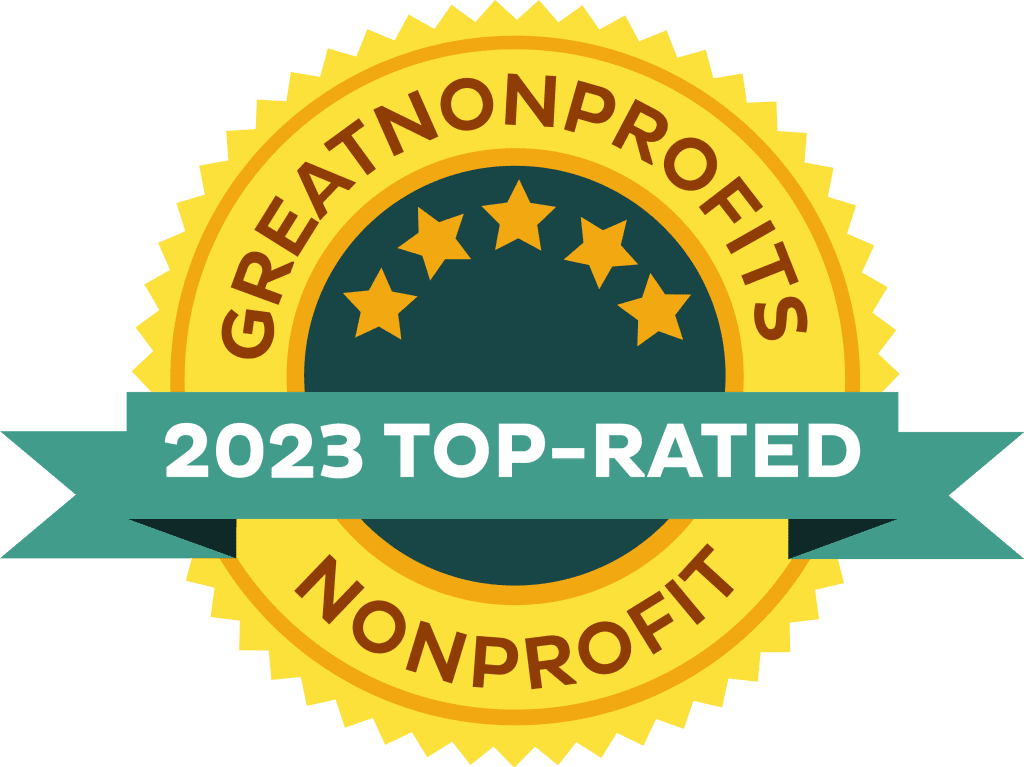 Award based on Community Recommendations
August 2023 – Big Brothers Big Sisters of Palm Beach and Martin Counties announced today it has been named a "2023 Top-Rated Nonprofit" by GreatNonprofits, the leading website for community recommendations of charities and nonprofits.
Big Brothers Big Sisters of Palm Beach and Martin Counties provides one to one youth mentoring in Palm Beach and Martin Counties, resulting in positive mentoring relationships that have a direct and measurable impact on children's lives.
"We are honored to be named a 2023 Top-Rated Nonprofit," says Big Brothers Big Sisters PBMC Grants Manager, Anna Hartnig. We are proud of our accomplishments this year, including piloting the "Beyond School Walls Program and awarding fifteen youth in the highest needs zip codes with two-year scholarships to attend trade, college, or universities.
The Top-Rated Nonprofit Award is based on the rating and number of reviews that were received from volunteers, donors, and other stakeholders. One volunteer recently commented "I have been part of Big Brothers Big Sisters for over a year. It is something I thought about doing years back, but the opportunity only presented itself last year. The experience is amazing. I knew it would be rewarding, but it is way more so than anticipated."
"Big Brothers Big Sisters of Palm Beach and Martin Counties is a great example of a nonprofit making a real difference in their community," said Perla Ni, CEO of GreatNonprofits, "Their award is well-deserved recognition not only of their work, but the tremendous support they receive, as shown by the many outstanding reviews they have received from people who have worked directly with the organization."
About GreatNonprofits
GreatNonprofits is the largest donation website for nonprofits and where people share stories about their personal experiences on more than 1.6 million charities and nonprofits. The GreatNonprofits Top-Rated Awards are the only awards for nonprofits determined by those who have direct experience with the charities – as donors, volunteers, and recipients of aid.
The complete list of 2023 Top Rated Nonprofits can be found at: https://greatnonprofits.org/awards/browse/Campaign:Year2023/Issue:All/Page:1
GreatNonprofits is the leading site for donors and volunteers to find stories and ratings of nonprofits. Stories on the site influence 30 million donation decisions a year. Visit www.greatnonprofits.org for more information.
Perla Ni, Great Nonprofits
650-249-3792
perlani@greatnonprofits.org